SalonM Frisco Hair Stylists
Heather Willet
at Salon M in Frisco Texas
Bio
I knew what I wanted to be when I was only 15 years old, but I had no idea it was going to be this much fun and laughter. I graduated from Cosmetology through High School and stepped behind the chair and never looked back.
I have worked in Frisco since 1996 when Frisco was just a dirt road on Preston Road. I love what I do and the majority of my clients have been with me since my first year doing hair. I have worked with the most loyal and genuine people ever being in this industry. I live with no regrets and love what I do.
Services
Specialties of mine include, conservative coloring with a twist and all lengths of haircuts. Also, I do hair extensions, Brazilian Blowouts, color corrections, men's haircuts & color, highlights and children of all ages. Please call Heather for pricing.
"Satisfaction Guaranteed"
Mary Anne Thomas
at Salon M in Frisco Texas
Bio
Cut & Color Specialist…I have been in the hair industry for the past 21 years, & love it !!!!! My training was with (SES) Scientific Education Systems by Redken, one of the most prestigious schools to attend. I have trained under Redken for most of my career. I am very knowledgeable with all product and color lines as well.
I have an advanced cosmetology license by attending numerous classes. For the past 8 years I have worked with a Redken Educator attending shows & helping with hands on color & cutting classes.
I love the satisfaction I get from my job. My work as a cosmetologist is to give my clients the best looking hair I can!!!
Services
CUT'S & STYLE FOR WOMEN
Hair Cut, Blow Dry & Style…………..$65 Wet Cut……………………………….$50 Dry Cut………………………………..$50 Shampoo & Blow Dry………………………$45
CUT & STYLE FOR MEN
Cut's…………………………………..$30 COLORING FOR MEN All Over Color………………………$45 FACIAL COLORING FOR MEN Beard………………………………..$15 Sideburns…………………………..$15 Eye Brow Tinting………………….$15
COLOR WEAVING/FOILING
T-Section…………………………….$55 – With Cut & Blow Dry…$115 Partial-1/2 Head………………………$90 – With Cut & Blow Dry…$150 Full Head…………………………….$130 – With Cut & Blow Dry…$185
COLOR FOR WOMEN
Root New Growth………………………$65 – With Cut…$125 All Over Color……………………….$90 – With Cut…$145 Color Glazing………………………..$45
TREATMENTS
Protein Treatment…………………$15 Moisturizing Treament……………$10
Prices on color vary depending on length and thickness of hair…for an accurate price a consultation is recommended at no charge.
Please call me at (469) 939-3343 for questions or to schedule an appointment. Thank You!
Meg Flanagan
at Salon M in Frisco Texas
Bio
For a limited time, I will be offering FREE Haircut with any color serivce. A $60 Savings.
Meg has been in the industry for over 13 years. She is a Toni & Guy graduate, setting the latest in fashion styles and trends. She loves expressing herself through her creative flair and passion for people.
Her goal is to listen to your needs, provide you with her professional expertise and make you look and feel your absolute best!!! Value begins with quality cut and color.
Services
Cut & Style
Women's haircut, blow-dry and style ($60)
Men's cut ($35)
Kid's cut ($25 and up)
Blow-dry and style ($35 and up)
Full Balyage $140 – $150
Olaplex Treatment $30
Color
All over color ($80-100)
Ombre coloe (100+)
New growth ($75)
Men's color ($50)
Face Framing H/L ($60)
Partial ($80-100)
Full ($130)
Corrective Coloring (pricing available upon consultation)
Conditioning Treatment ($20)
**** $25 cancellation fee will be charged after a confirmation is made.*******
Prices on color vary depending on length and thickness of hair…for an accurate price a consultation is recommended at no charge.
(EXPRESS KERATIN SMOOTHING TREATMENT!)
Faster, easier, less expensive. For clients who want minimum to medium curl reduction*with smoothing benefits for 4 to 8 weeks. Treatments take less than an hour. To schedule an appointment, please call or text me. ($100)
Jessica Elmore
at Salon M in Frisco Texas
Bio
My name is Jessica and I've been a stylist since 1995. If you're looking for a stylist that will listen to your expectations and goals then you've come to the right place. Let me know what's on your mind and I will give you my professional input.
My goal is for you to be excited about your look and be proud of your image. I can recommend the right treatment and right products for your hair so that you LOOK YOUR BEST.
Services
CUTS
Women……60 Men…..35
COLOR
New growth…..75 With Cut…..130 All over…..100 With Cut…..155 Glaze……..25 Glaze (with blow-dry)…..55 Base break……25 Base break (inlcude blow-dry)……55
PERMS…..starting at $110 (consultation required)
HIGHLIGHTS and LOWLIGHTS Halo……..50 Partial…..100 Full…..130 Add a haircut…..55 Add a color…..45 Add a base break or toner….25
BALAYAGE HIGHLIGHTS
Halo……..80 Partial…..130 Full…..160 Add a haircut…..60 Add a color…..45 Add a base break or toner….25
Brazilian Blowout starts at $250
SHAMPOO AND STYLE (include scalp and neck massage)…35+
DEEP CONDITIONING TREATMENTS (includes hot towel with scalp and neck massage…..25
Prices may vary due to length and thickness of hair.
Kerri Goldsworth (Kerri Dahir)
at Salon M in Frisco Texas
Bio
Kerri has always had a creative side and doing hair has allowed her to channel her inner creativity. Born and raised in North Texas, Kerri has a finance degree from Texas Tech but knew all along that her passion was hair.
She has spent the past 5 years at a salon in Frisco but recently decided to go out on her own and create styles that match her creative side. Kerri's clients love her personality and come from all over North Texas to see her.
Kerri recently celebrated her 1 year wedding anniversary and would give up anything to spend the afternoon and evenings with her two pups.
Services
Pricing:
Womens Cuts:$65 Mens Cuts:$45 Kids Cuts:$35 Base Color: $80 Halo Highlight: $65 Partial Highlight: $115 Full Highlight: $125 Base/Halo: $145 Base/Partial: $155 Base/Full: $165 Allover: $115 Glaze: $20 Damage Treatment: $20 Brazilian Blowout: $250 Perm: $150
Schedule your appointment via email at hairby.kerri@yahoo.com or phone at 214-507-2038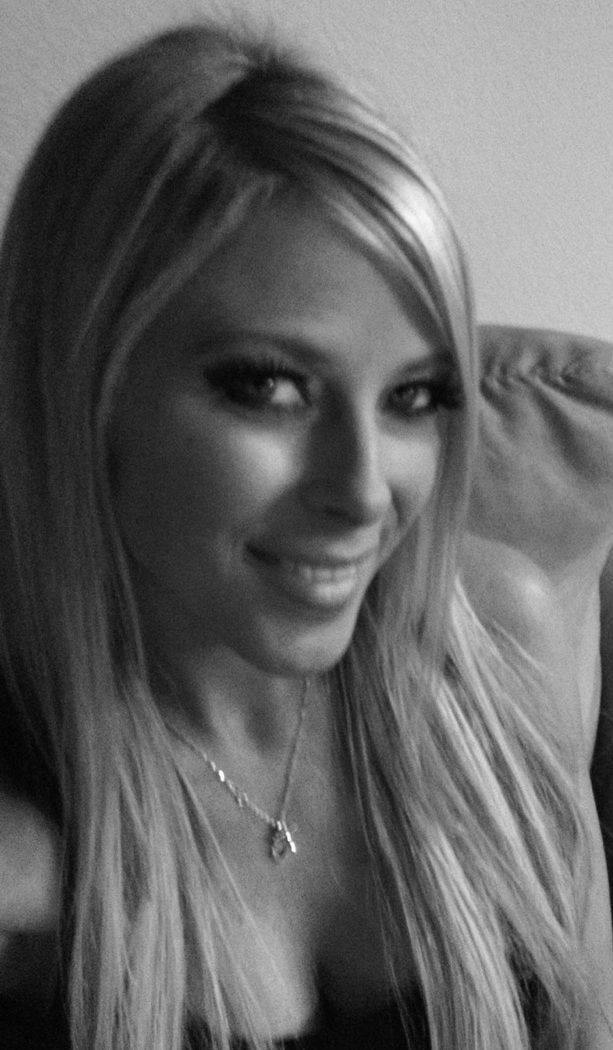 Janna Stevens
at Salon M in Frisco Texas
Bio
Monday appointments available with Janna.
For a limited time, I will be offering FREE Haircut with any color service. A $65 Savings.
I've been in the hair industry since 2002. I knew I wanted to do hair since I was a little girl. I would always play with my dolls hair and when I got in to high school, my friends would even let me cut their hair! And they loved it!
I went to cosmetology school straight out of high school and that was all she wrote. I've been in the Frisco area for 11 years and at Salon M for 8. I love what I do! I enjoy seeing the smiles on my clients faces at the end of the service.
Services
To all my clients, refer a friend and receive 20% off your next appointment.
WOMENS CUT- $65
BLOW DRY: $40
CONDITIONING TREATMENT- $25+
ALL OVER COLOR- $130
RETOUCH- $100
1/2 PARTIAL HIGHLIGHTS WITH BLOW DRY- $130
FULL HIGHLIGHTS WITH BLOW DRY – $155
GLAZE/TONER- $15+
BRAZILIAN BLOWOUT: CONSULTATION
*SERVICES WITH A CUT*
ALL OVER: $155
RETOUCH: $125
1/2 PARTIAL HIGHLIGHT: $120
PARTIAL HIGHLIGHTS: $155
FULL HIGHLIGHT: $180
***PRICES MAY VARY DUE TO LENGTH AND TEXTURE***
*PRICES MAY VARY DUE TO LENGTH AND TEXTURE*
If you are ready to get that "Sassy" new look that will make heads turn call Janna directly at 972-948-5855.
Hannah Matthews
at Salon M in Frisco Texas
Bio
SUNDAY APPOINTMENTS AVAILABLE WITH HANNAH
HANNAH HAS BEEN A STYLIST SINCE 2004. HER FOCUS IS TO CREATE PERSONALIZED, FASHION FORWARD, AND MANAGEABLE HAIRSTYLES. GATHERING FACTS LIKE PERSONALITY, LIFESTYLE, NATURAL FEATURES AND MAINTENANCE, SHE WILL DESIGN A CUSTOM STYLE JUST FOR YOU THAT WILL BE SIMPLE FOR YOU TO RECREATE AT HOME.
WHETHER IT'S A HEAD TURNING CURRENT TREND YOU ARE SEEKING OR A CONSERVATIVE SOPHISTICATED LOOK YOU DESIRE, HANNAH IS THE STYLIST WHO CAN MEET AND SURPASS YOUR EXPECTATIONS.
CALL HANNAH TO SET UP AND APPOINTMENT AT (817) 495-8084
Services
SERVICES:
HAIRCUT WITH BLOW DRY WOMEN 58 MEN 38 KIDS (UNDER 12YRS) 35-45
COLOR- SINGLE PROCESS 68 RETOUCH 68 ACCENT HIGHLIGHT 58 HALF HEAD HIGHLIGHT 90 + FULL HEAD HIGHLIGHT 120 + BASE COLOR BETWEEN FOIL 45 CLEAR / COLOR GLAZE 25-35
COLOR CORRECTION REQUIRES CONSULTATION
TREATMENT- SPLIT END 25 DEEP SCALP MASSAGE 25 BRAZILIAN BLOWOUT 250 +
STYLING- PROFESSIONAL BLOW DRY 38 UPDO 65 + WEDDING REQUIRES CONSULTATION
*15 minute consultation appointment is free
Color, cut, style pricing may vary based on hair thickness, condition and length.
Kelli Hirneisen
at Salon M in Frisco Texas
Bio
With over 17 years of experience in Phoenix, Arizona, Kelli Hirneisen has joined the team of stylists at Salon M Eldorado in Frisco, Texas.
Kelli specializes in cutting, coloring, and the Brazilian Blowout. She especially enjoys designing and maintaining ladies short haircuts. Kelli has extensive color training with Redken, Aveda and Rusk. She is currently continuing her advanced training with Goldwell.
Kelli is creative and passionate. She loves spending time with people making them feel as beautiful on the outside as they are on the inside. Your referral is Kelli's biggest compliment, so be sure to ask her about her incentive program.
Services
Ladies Cut and Style $60
Mens Cut and Style $35
Kids Cut and Style (10 and under) $35
Shampoo & Blow Dry $35
Color Retouch $70
Full Foils $125
Partial Foils $90
Brazilian Blowout $250+
To schedule with Kelli, call or text her at 623-340-0400 or click
to see Kelli's complete schedule and a full menu of services with exceptional pricing on combined services. Like or Share Kelli on Facebook @ Kelli Hirneisen Hair
Dara Harris
at Salon M in Frisco Texas
Bio
Dara began her career in hairdressing over 18 years ago. Passionate and artistic, this Dallas native began her career at Toni & Guy. It was here that she honed her cutting and styling skills. In 2004 she moved to Chicago looking for inspiration in new and creative techniques. Here she continued her education and mastered the art of color at the Wella Training Studio. She believes a great stylist should never stop learning and is currently training with Aquage to become an educator. Dara has expertise with all hair types and textures. She is also Brazilian Blow out certified. She feels that transforming a clients look and building relationships are the most rewarding aspects of dressing hair. Currently working out of Salon M in Frisco, she also travels to Chicago to a long list of satisfied clients. She can't wait to add you to that list
Ursula Lindsley
at Salon M in Frisco Texas
Bio
Avail for appointments on Mondays. Mondays 10:00am to 7:00pm Tuedays 10:00am to 7:00pm Friday's 9:00am to 6:00pm Saturdays 9:00am to 6:00pm
Ursula loves spinning her creative juices through hairstyling or decorating her home. She earned her Liberal Arts degree with an emphasis in Interior Design. However, Ursula's first love was always hair. Shhh… don't tell her husband, Mark, as they've been married for 25 years.
After raising her two children, she attended Paul Mitchell where she was able to get to cuttin', y'all! For the last 5 years she worked at a salon in Frisco before moving to Salon M. She likes to provide hair styles that complement her customers' lifestyles and is easy to care for and manage at home.
Services
HAIRCUTTING Womens Cuts: $60 Mens Cuts: $40 Kids Cuts: $35
COLOR & HIGHLIGHTING SERVICES Base Color: $75 Halo Highlight: $60 Partial Highlight: $100 Full Highlight: $140 Base/Halo: $120 Base/Partial: $160 Base/Full: $200 Allover: $110 Glaze: $70 Toner Glaze w/ highlights svc $25
TEXTURE SERVICES Brazilian Blowout: $250 Relaxer Touch Up: $90 Relaxer Virgin $200
CONDITIOINING & STYLING Deep Conditioner: $20 Split End Treatment: $65 Blow Dry: $40 Blow Dry and Curling $50 Blow Dry and Flat Iron (relaxed hair) $60
To schedule with Ursula, click here
to see Ursula's complete schedule and a full menu of services. As well, you can call or text her at 469-358-6737.
Tee Steel
at Salon M in Frisco Texas
Bio
June Special! – Full highlights reg. $125.00, now $95.00 for the month of June. I look forward to seeing you soon…
When it comes to beautiful hair coloring, you can't go wrong with Tee. With his 20 + years of experience
from New York to Dallas he has an eye for color and balance of tone. His no nonsense approach begins
with specialized in-salon coloring and conditioning treatments.
However, before you leave, he makes certain that you know how to maintain your hair at home with
hints and tips to keep it looking its best between appointments. Having trained with the likes of L'Oréal
Paris, Goldwell and many others, Tee also learned the secret of providing clients with VIP treatment.
In short, you won't just look like a star; you'll feel like one, too. His artistry is complimented by his
passion for shopping, which keeps him aware of the latest trends. After all, Tee believes fashion and
hairstyling go hand in hand!
To schedule an appointment with Tee, please call him or text him at 972-281- 7449.
Brittany Bates
at Salon M in Frisco Texas
Bio
Hello beautiful, my name is Brittany Bates.
I have been fascinated with all aesthetics of beauty, fashion and art my whole life. I don't think I had a single barbie that didn't get a customized haircut as a child. I have been in the beauty industry for 6 years. I am also an extension specialist. Before I pursued cosmetology, I achieved my fashion design degree. I love that fashion and beauty go hand in hand. It is exhilarating and a blessing loving your career and the people you meet along the way.
I thrive on makeovers and creating a look that truly defines and flatters a individual. Each look I create is customized to you! It is my personal goal to watch you leave feeling like a million bucks! When you look and feel your best : you CAN take on the world, your dreams, and anyone who stands in your way! Enhancing your true beauty is my gift and I am sharing it with you.
When I'm not working I spend most of my time with my son and my two husky puppies. I also love concerts, art festivals and traveling.
Come sit in my chair, be my muse.
To schedule an appointment with Brittany, please call: (214) 529-3455
Carye Turner
at Salon M in Frisco Texas
Bio
Carye has had a passion for fashion, hair and design for years. She graduated from Texas Tech University with a Clothing, Textiles and Design degree. She then went on to Toni & Guy Academy to master her craft with hair. Carye is aware of the constant changes in styles and works hard to stay on top of the newest trends and how to achieve them.
She has received additional training from Brazilian Blowout, Bumble and Bumble, Pureology and Oribe. Carye strives to give each client the style they want and teach them to easily re-create it at home. Carye especially loves fun, short hair styles!
Services
Service Menu
Cut & Style
Women's Cut $65
Men's Cut $45
Shampoo/Blow Dry $45
Color & Highlights
All Over Color $80
Full Head Highlights $110
Partial Highlights $85
All Over Color with Highlights $60
Base Bump $65
Base Bump with Highlights $35
Ombre and Balayage Color $120+
Specialty Services
Brazilian Blowout $175+ Deep Conditioner $20
Carye has a number of ways to schedule an appointment. You can call or text her at (972) 742-1426 or schedule online by clicking here.
Due to crazy summer schedules, if your desired day and time is not available, please text me for an appointment.
Belinda Phelps
at Salon M in Frisco Texas
Bio
With over 23 year's experience, I am able to offer my clients a variety of services.
I believe that a stylist must have two important assets, a genuine passion for what they do and impeccable customer service skills, combined this creates complete satisfaction between my client and me.
Trends come and go, but the fundamentals of a great stylist will follow trends and adapt them to each client individually.
My background in the industry is extensive. I am confident you will leave a happy and a satisfied customer! Please ask about the referral incentive program.
Services
Now offering the new "Brazilian Blowout Treatment". For more details please visit http://www.brazilianblowout.com/home or call Belinda for a FREE consultation.
Color Touch – New Growth 75.00 and up Full color 95.00 and up Men's color 25.00 and up Women's Haircut 60 Women's Haircut 50 with color service Women's Haircut only 45.00 Men's Haircut 35.00 Kids 25 and up. Weave Highlight T-Section 60.00 Partial Highlight 85.00 and up Full Highlight 110.00 and up Perms 75 to 100
Price is subject to hair length.
Please call Belinda at 214-621-4932 for further pricing information or to schedule an appointment.
Mina Pittman
at Salon M in Frisco Texas
Bio
Mina has a natural talent when it comes to hair. She has been in the industry since 2009. Originally from "trendy" Chicago, she attended school in Colorado where she earned her degree in Business Management. She also attended Pickens Technical College to become a licensed hairstylist. Mina's passion for hair has been passed down through generations. "My whole life is hair" and I love it!! She find happiness in making others feel good about themselves. I truly feel this is what I was created to do.
I am a talented and diverse stylist who is very passionate about hair, delivering exceptional customer service and building a relationship with my clients.
Services
I specialize in a variety of services such as:
Brazilian Blowout Color (Bayalage) Extensions and Weaving (sew-ins, tape-ins, quick weaving and etc..) Sassy Short Cuts Silk Pressing Children's Hair Braiding Hair Growth and Hair Maintenance
I personalize every experience, bringing the newest styles, ideas, keeping up with trends and education to ensure 100% customer satisfaction. All hair types welcomed!!
INVEST IN YOUR HAIR – You Wear it Everyday!!
Heather Hottinger
at Salon M in Frisco Texas
Bio
I have been in the hair industry for 15 years. I absolutely love making my client feel like the best version of themselves. When he or she leaves with a smile on their face, I know my job is done!
I specialize in cutting and coloring. I especially love blonde! I enjoy all haircuts but a fun, short pixie is my favorite! I am also Brazilian blowout certified. I will always have a detailed consultation with each client that sits in my chair. Being able to achieve my clients goal is my goal.
When I'm not working, I enjoy spending time with my husband and puppies. We love lazy afternoons on the couch but also spontaneous weekend getaways.
Services
HAIRCUTTING Womens Cuts: $60 Mens Cuts: $40 Kids Cuts: $35
COLOR & HIGHLIGHTING SERVICES Base Color: $75 Halo Highlight: $60 Partial Highlight: $100 Full Highlight: $140 Base/Halo: $120 Base/Partial: $160 Base/Full: $200 Allover: $110 Glaze: $70 Toner Glaze w/ highlights svc $25
TEXTURE SERVICES Brazilian Blowout: $250 Relaxer Touch Up: $90 Relaxer Virgin $200
CONDITIOINING & STYLING Deep Conditioner: $20 Split End Treatment: $65 Blow Dry: $40 Blow Dry and Curling $50 Blow Dry and Flat Iron (relaxed hair) $60
To schedule an appointment with Heather, please call (870) 761-2914