[rev_slider alias="products"]
Welcome to SalonM
Frisco's premier hair salon
Thanks for visiting salonmfrisco.com, the online home of Salon M Eldorado Hair Salon in Frisco, Texas. We invite you to explore our website and look forward to meeting you in person soon!
If you are seeking a hair stylist that specializes in hair color, leading-edge haircuts, an updo, perm, extensions or a Brazilian Blowout — then you've come to the right place! Our highly trained stylists use their technical and creative ability to consult with you to obtain the look and feel you desire! You will be provided with the education necessary to recreate your individual hair style at home.
Check out the complete list of services and products that are offered at Salon M Eldorado! Visit our stylist page to get in contact with the stylist that's right for you!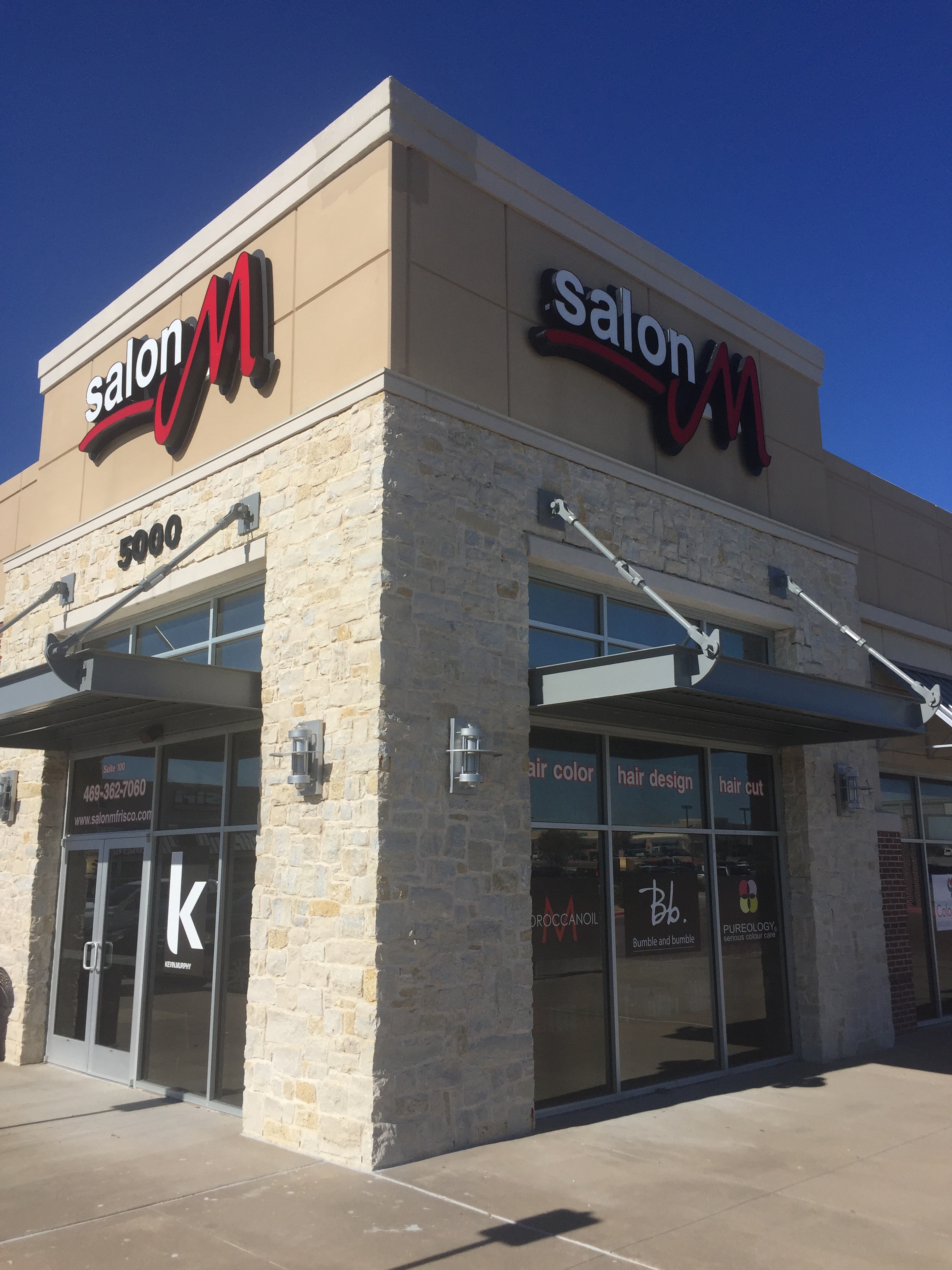 Tee Steel
When it comes to beautiful hair coloring, you can't go wrong with Tee. With his 20 + years of experience from New York to Dallas he has an eye for color and balance of tone. His no nonsense approach begins with specialized in-salon coloring and conditioning treatments.
However, before you leave, he makes certain that you know how to maintain your hair at home with hints and tips to keep it looking its best between appointments. Having trained with the likes of L'Oréal Paris, Goldwell and many others, Tee also learned the secret of providing clients with VIP treatment.
In short, you won't just look like a star; you'll feel like one, too. His artistry is complimented by his passion for shopping, which keeps him aware of the latest trends. After all, Tee believes fashion and hairstyling go hand in hand!
Make an appointment with Tee Today!
972-281-7449
[rev_slider alias="products"]