Welcome to SalonM
Frisco's premier hair salon
Thanks for visiting salonmfrisco.com, the online home of Salon M Eldorado Hair Salon in Frisco, Texas. We invite you to explore our website and look forward to meeting you in person soon!
If you are seeking a hair stylist that specializes in hair color, leading-edge haircuts, an updo, perm, extensions or a Brazilian Blowout — then you've come to the right place! Our highly trained stylists use their technical and creative ability to consult with you to obtain the look and feel you desire! You will be provided with the education necessary to recreate your individual hair style at home.
Check out the complete list of services and products that are offered at Salon M Eldorado! Visit our stylist page to get in contact with the stylist that's right for you!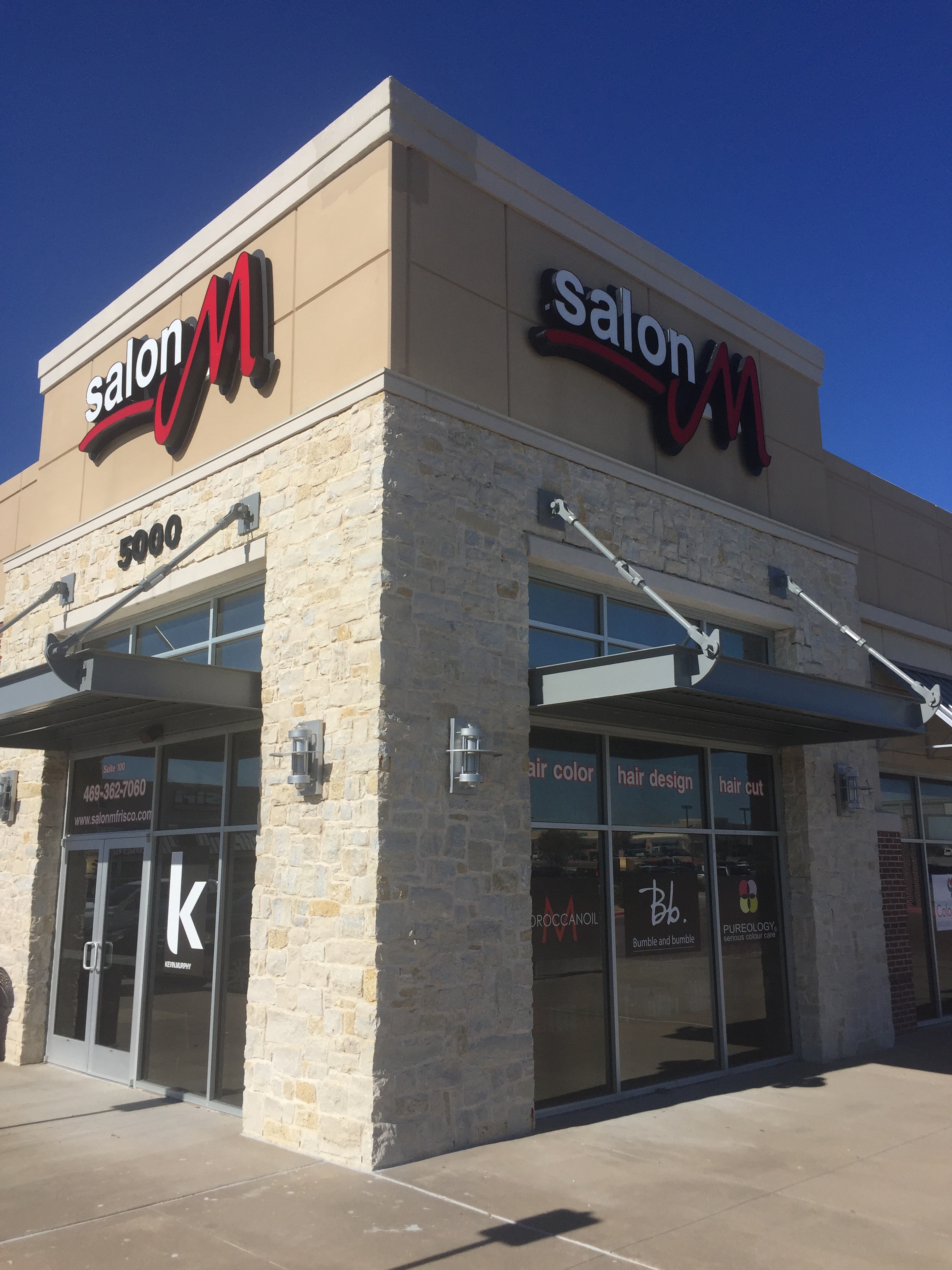 Kelli Hirneisen
Refer a friend between now and Dec 1st and receive $20 off your next service.
With over 17 years of experience in Phoenix, Arizona, Kelli Hirneisen has joined the team of stylists at Salon M Eldorado in Frisco, Texas.
Kelli specializes in cutting, coloring, and the Brazilian Blowout. She especially enjoys designing and maintaining ladies short haircuts. Kelli has extensive color training with Redken, Aveda and Rusk. She is currently continuing her advanced training with Goldwell.
Kelli is creative and passionate. She loves spending time with people making them feel as beautiful on the outside as they are on the inside. Your referral is Kelli's biggest compliment, so be sure to ask her about her incentive program.
SEE OTHER STYLISTS