Welcome to SalonM
Frisco's premier hair salon
Thanks for visiting salonmfrisco.com, the online home of Salon M Eldorado Hair Salon in Frisco, Texas. We invite you to explore our website and look forward to meeting you in person soon!
If you are seeking a hair stylist that specializes in hair color, leading-edge haircuts, an updo, perm, extensions or a Brazilian Blowout — then you've come to the right place! Our highly trained stylists use their technical and creative ability to consult with you to obtain the look and feel you desire! You will be provided with the education necessary to recreate your individual hair style at home.
Check out the complete list of services and products that are offered at Salon M Eldorado! Visit our stylist page to get in contact with the stylist that's right for you!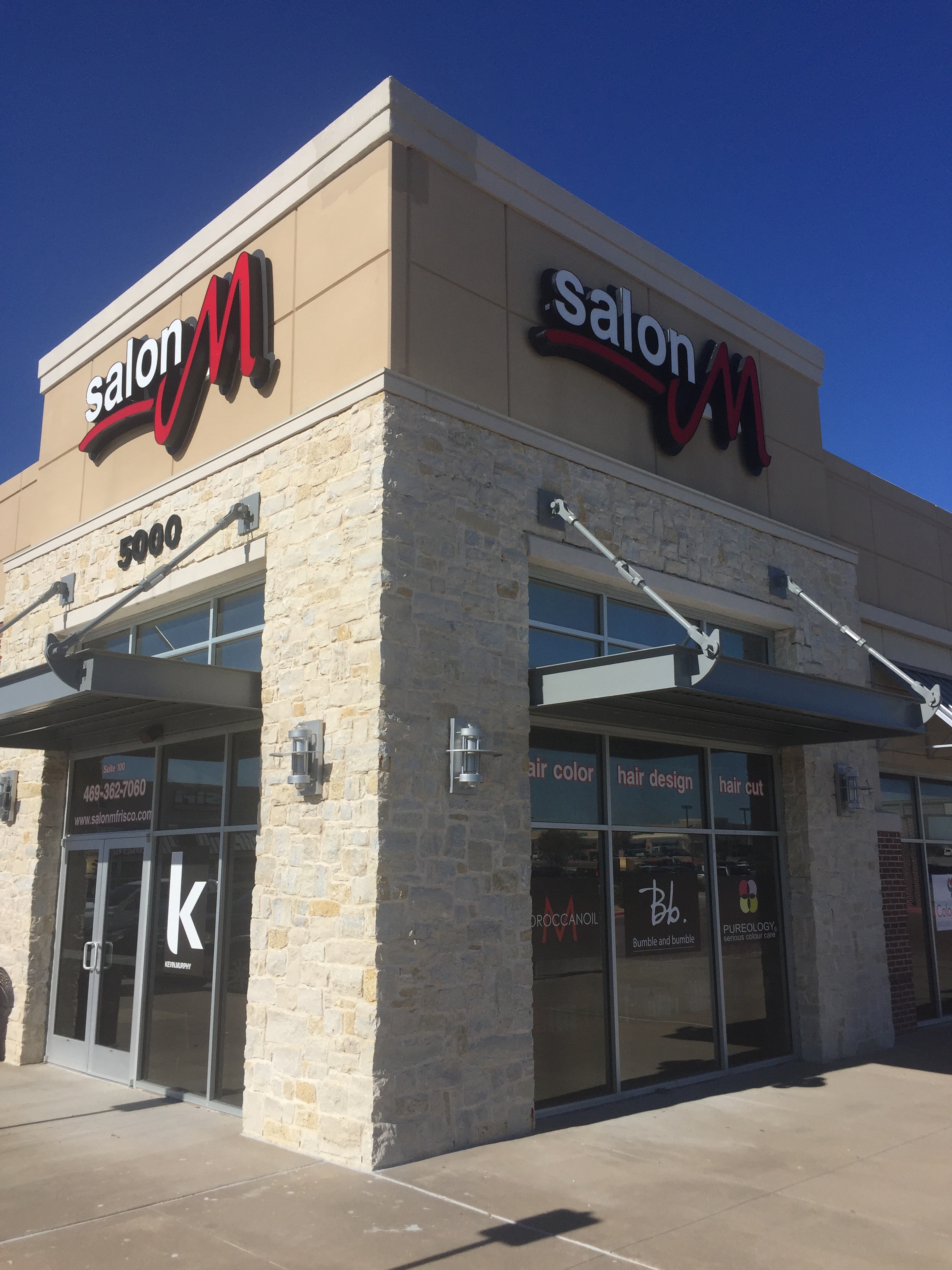 Shelby
Hello dear
My name is Shelby and I have more than eight years of coloring and styling experience. I received my cosmetology education at the Aveda Art and Science Institute in Dallas where I became trained in multiple color systems. I enjoy using my knowledge and experience along with a touch of creativity and style to exceed my clients' expectations and create unique looks that they feel great in. I take pride in listening to my client's needs, paying attention to details and creating the highest quality outcomes. The most rewarding part of my job is to see my clients smile about their new looks. Feel free to consult me about your hairstyle needs for any special occasion that you might be planning for.
To schedule with Shelby, please call her or text her at 469-230-4674
[rev_slider alias="products"]