[rev_slider alias="products"]
Welcome to SalonM
Frisco's premier hair salon
Thanks for visiting salonmfrisco.com, the online home of Salon M Eldorado Hair Salon in Frisco, Texas. We invite you to explore our website and look forward to meeting you in person soon!
If you are seeking a hair stylist that specializes in hair color, leading-edge haircuts, an updo, perm, extensions or a Brazilian Blowout — then you've come to the right place! Our highly trained stylists use their technical and creative ability to consult with you to obtain the look and feel you desire! You will be provided with the education necessary to recreate your individual hair style at home.
Check out the complete list of services and products that are offered at Salon M Eldorado! Visit our stylist page to get in contact with the stylist that's right for you!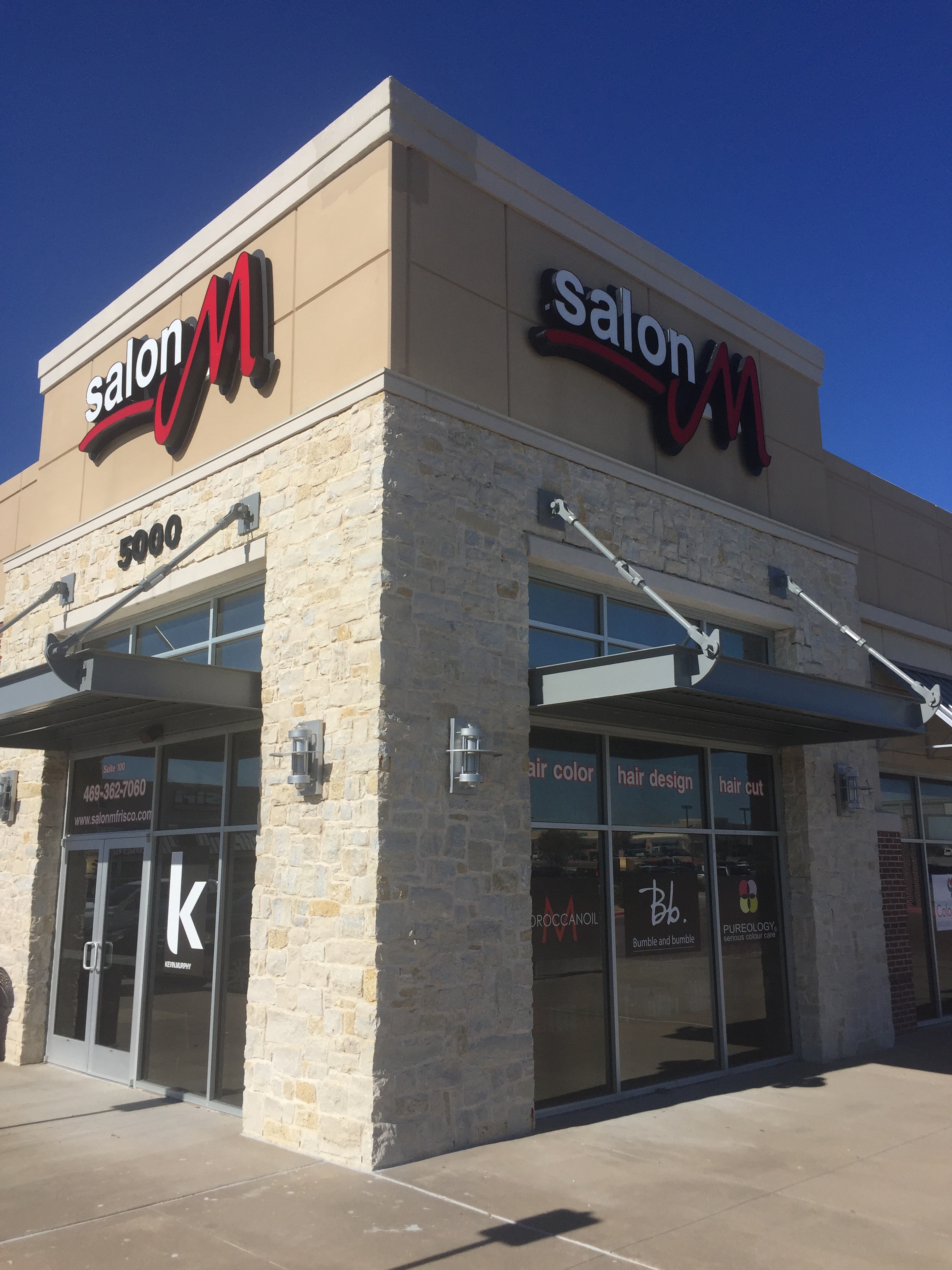 Carye Turner
Carye has had a passion for fashion, hair and design for years. She graduated from Texas Tech University with a Clothing, Textiles and Fashion Design degree. She then went on to Toni & Guy Academy to master her craft with hair. Carye is aware of the constant changes in styles and works hard to stay on top of the newest trends and how to achieve them. With Carye quickly approaching 50, she understands women's aging issues and always strives to help her clients age as gracefully and as spunky as they possibly can.
Carye has received additional training from a Brazilian Blowout, Bumble and Bumble, Pureology, Oribe, Color Proof and Painted Hair. She strives to give each client the style they want and teach them to easily re-create it at home. Carye especially loves fun, short hair styles! The stacked bob is her JAM!!!
Make an appointment with Carye Today!
972-742-1426
[rev_slider alias="products"]