Welcome to SalonM
Frisco's premier hair salon
Thanks for visiting salonmfrisco.com, the online home of Salon M Eldorado Hair Salon in Frisco, Texas. We invite you to explore our website and look forward to meeting you in person soon!
If you are seeking a hair stylist that specializes in hair color, leading-edge haircuts, an updo, perm, extensions or a Brazilian Blowout -- then you've come to the right place! Our highly trained stylists use their technical and creative ability to consult with you to obtain the look and feel you desire! You will be provided with the education necessary to recreate your individual hair style at home.
Check out the complete list of services and products that are offered at Salon M Eldorado! Visit our stylist page to get in contact with the stylist that's right for you!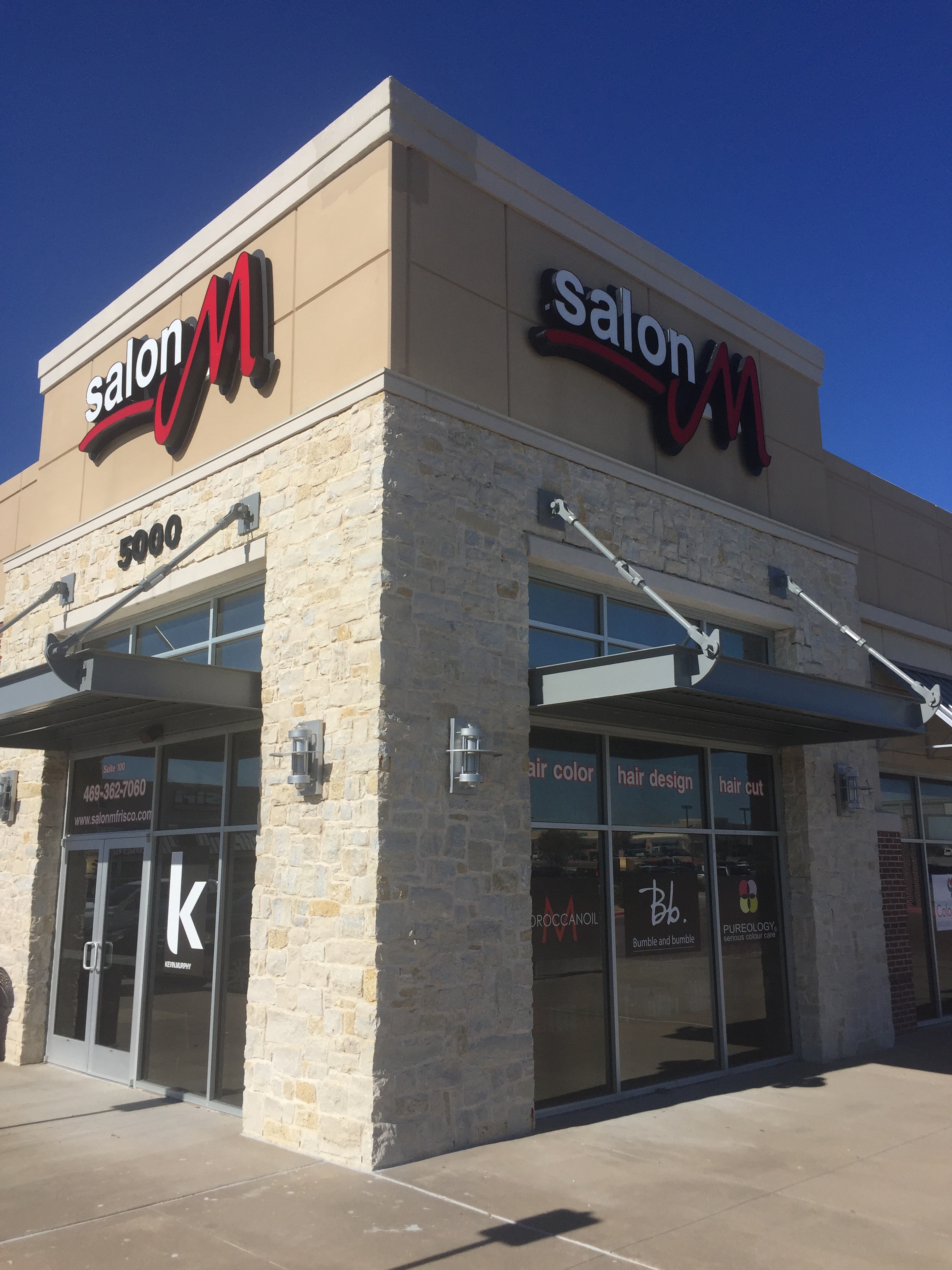 Kerri Goldsworth
Kerri has always had a creative side and doing hair has allowed her to channel her inner creativity. Born and raised in North Texas, Kerri has a finance degree from Texas Tech but knew all along that her passion was hair.
She has spent the past 5 years at a salon in Frisco but recently decided to go out on her own and create styles that match her creative side. Kerri's clients love her personality and come from all over North Texas to see her.
Kerri recently celebrated her 1 year wedding anniversary and would give up anything to spend the afternoon and evenings with her two pups.
Make an appointment with Kerri Today!
214-507-2038
[rev_slider alias="products"]