Welcome to SalonM
Frisco's premier hair salon
Thanks for visiting salonmfrisco.com, the online home of Salon M Eldorado Hair Salon in Frisco, Texas. We invite you to explore our website and look forward to meeting you in person soon!
If you are seeking a hair stylist that specializes in hair color, leading-edge haircuts, an updo, perm, extensions or a Brazilian Blowout — then you've come to the right place! Our highly trained stylists use their technical and creative ability to consult with you to obtain the look and feel you desire! You will be provided with the education necessary to recreate your individual hair style at home.
Check out the complete list of services and products that are offered at Salon M Eldorado! Visit our stylist page to get in contact with the stylist that's right for you!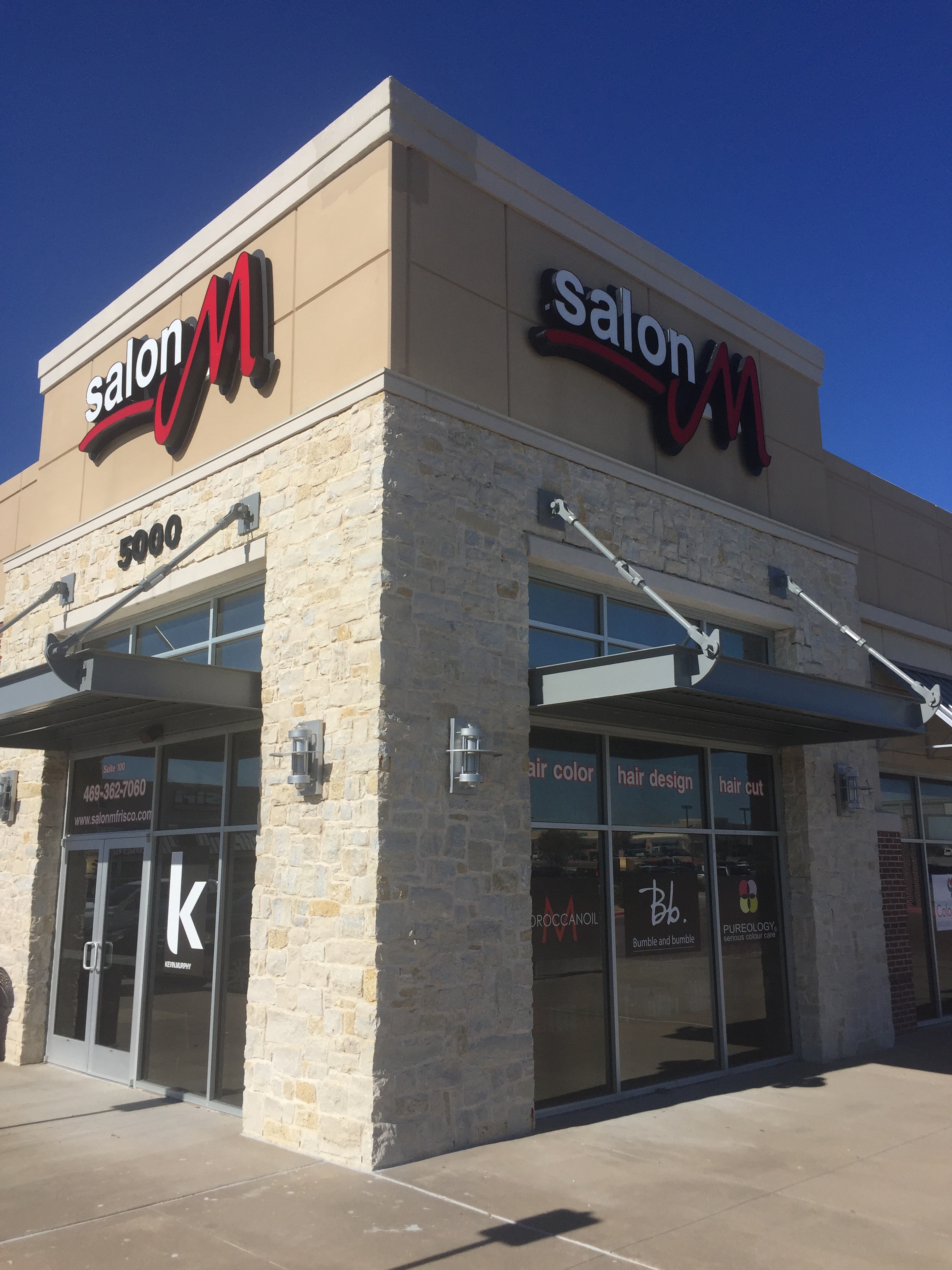 Ashley Burson
Hello my name is Ashley!
As a hairstylist, I get the opportunity to build relationships with my clients and transform their hair. Growing up, I have always loved art and being able to construct whatever my heart led me to. What I didn't realize, is that art and being in the beauty industry come hand in hand especially with color.
I can create any design or look through different techniques that I've learned. My skill set includes cuts, highlights, balayage's and more! Whatever my clients desire, my goal is to always make them feel sexy and confident when they walk out the door.
This is more than just a job for me, it's a passion that I greatly enjoy. With that being said, I would love to have you in my chair!
Make an appointment with Ashley today!
(469) 571-8659
[rev_slider alias="products"]