Welcome to SalonM
Frisco's premier hair salon
Thanks for visiting salonmfrisco.com, the online home of Salon M Eldorado Hair Salon in Frisco, Texas. We invite you to explore our website and look forward to meeting you in person soon!
If you are seeking a hair stylist that specializes in hair color, leading-edge haircuts, an updo, perm, extensions or a Brazilian Blowout — then you've come to the right place! Our highly trained stylists use their technical and creative ability to consult with you to obtain the look and feel you desire! You will be provided with the education necessary to recreate your individual hair style at home.
Check out the complete list of services and products that are offered at Salon M Eldorado! Visit our stylist page to get in contact with the stylist that's right for you!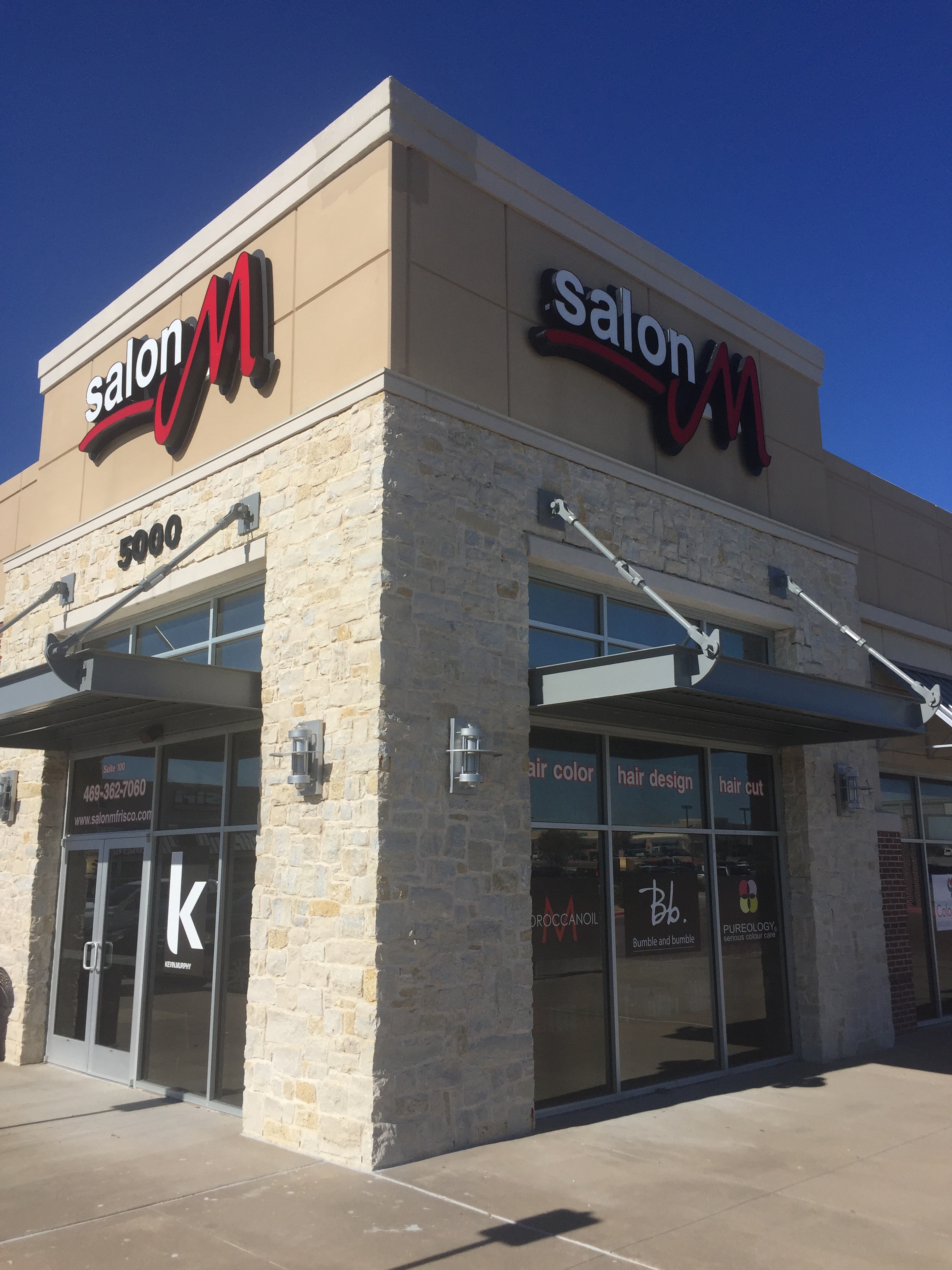 Brittany Lewis
Hello beautiful, my name is Brittany Lewis.
I have been fascinated with all aesthetics of beauty, fashion and art my whole life. I don't think I had a single barbie that didn't get a customized haircut as a child. I have been in the beauty industry for 6 years. I am also an extension specialist. Before I pursued cosmetology, I achieved my fashion design degree. I love that fashion and beauty go hand in hand. It is exhilarating and a blessing loving your career and the people you meet along the way.
I thrive on makeovers and creating a look that truly defines and flatters a individual. Each look I create is customized to you! It is my personal goal to watch you leave feeling like a million bucks! When you look and feel your best : you CAN take on the world, your dreams, and anyone who stands in your way! Enhancing your true beauty is my gift and I am sharing it with you.
When I'm not working I spend most of my time with my son and my two husky puppies. I also love concerts, art festivals and traveling.
Come sit in my chair, be my muse.
Make an appointment with Brittany today!
(214) 529-3455
[rev_slider alias="products"]