Welcome to SalonM
Frisco's premier hair salon
Thanks for visiting salonmfrisco.com, the online home of Salon M Eldorado Hair Salon in Frisco, Texas. We invite you to explore our website and look forward to meeting you in person soon!
If you are seeking a hair stylist that specializes in hair color, leading-edge haircuts, an updo, perm, extensions or a Brazilian Blowout — then you've come to the right place! Our highly trained stylists use their technical and creative ability to consult with you to obtain the look and feel you desire! You will be provided with the education necessary to recreate your individual hair style at home.
Check out the complete list of services and products that are offered at Salon M Eldorado! Visit our stylist page to get in contact with the stylist that's right for you!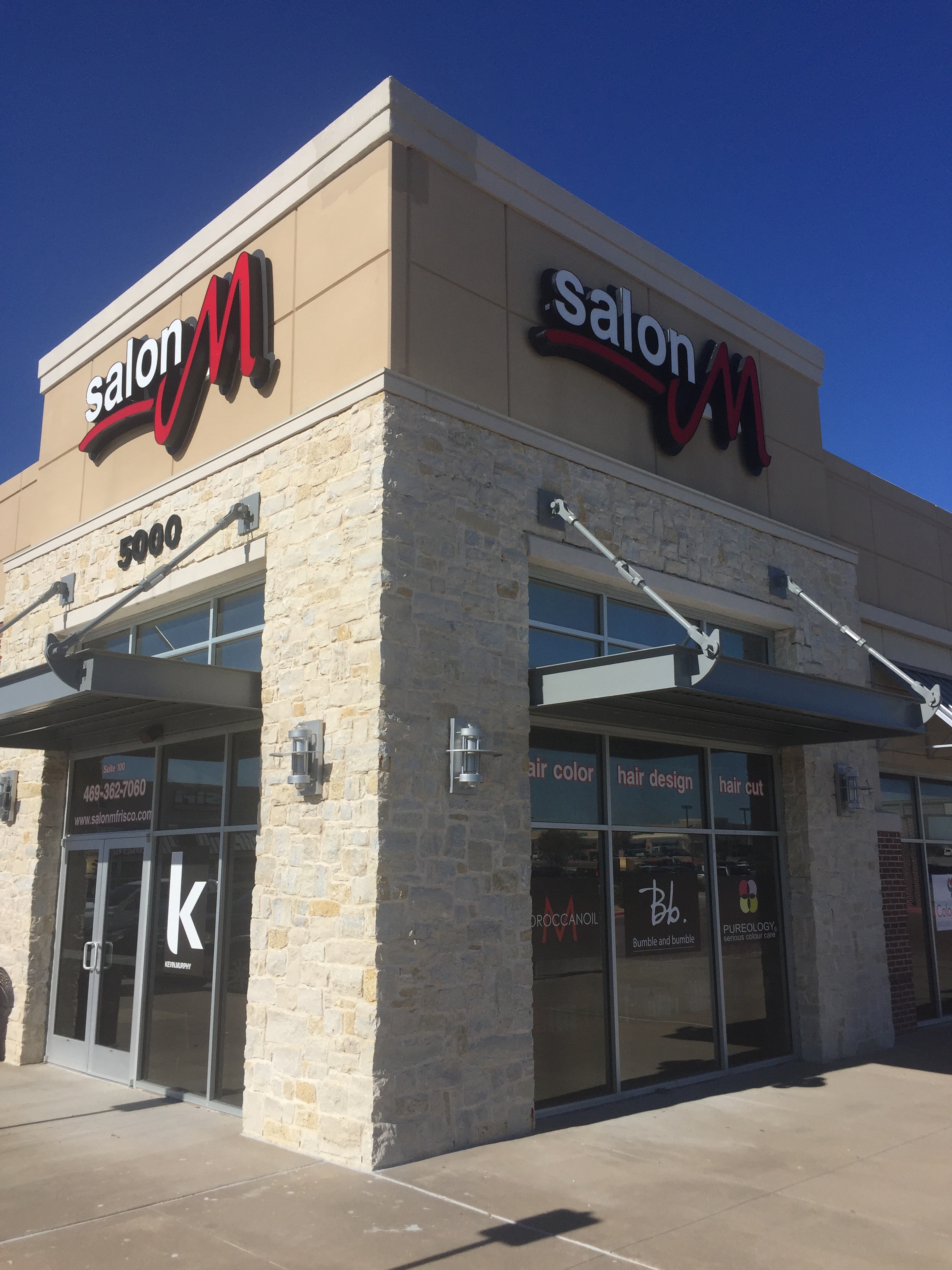 Hannah Matthews
SUNDAY APPOINTMENTS AVAILABLE WITH HANNAH
HANNAH HAS BEEN A STYLIST SINCE 2004. HER FOCUS IS TO CREATE PERSONALIZED, FASHION FORWARD, AND MANAGEABLE HAIRSTYLES. GATHERING FACTS LIKE PERSONALITY, LIFESTYLE, NATURAL FEATURES AND MAINTENANCE, SHE WILL DESIGN A CUSTOM STYLE JUST FOR YOU THAT WILL BE SIMPLE FOR YOU TO RECREATE AT HOME.
WHETHER IT'S A HEAD TURNING CURRENT TREND YOU ARE SEEKING OR A CONSERVATIVE SOPHISTICATED LOOK YOU DESIRE, HANNAH IS THE STYLIST WHO CAN MEET AND SURPASS YOUR EXPECTATIONS.
CALL HANNAH TO SET UP AND APPOINTMENT AT(817) 495-8084
SEE OTHER STYLISTS