Welcome to SalonM
Frisco's premier hair salon
Thanks for visiting salonmfrisco.com, the online home of Salon M Eldorado Hair Salon in Frisco, Texas. We invite you to explore our website and look forward to meeting you in person soon!
If you are seeking a hair stylist that specializes in hair color, leading-edge haircuts, an updo, perm, extensions or a Brazilian Blowout — then you've come to the right place! Our highly trained stylists use their technical and creative ability to consult with you to obtain the look and feel you desire! You will be provided with the education necessary to recreate your individual hair style at home.
Check out the complete list of services and products that are offered at Salon M Eldorado! Visit our stylist page to get in contact with the stylist that's right for you!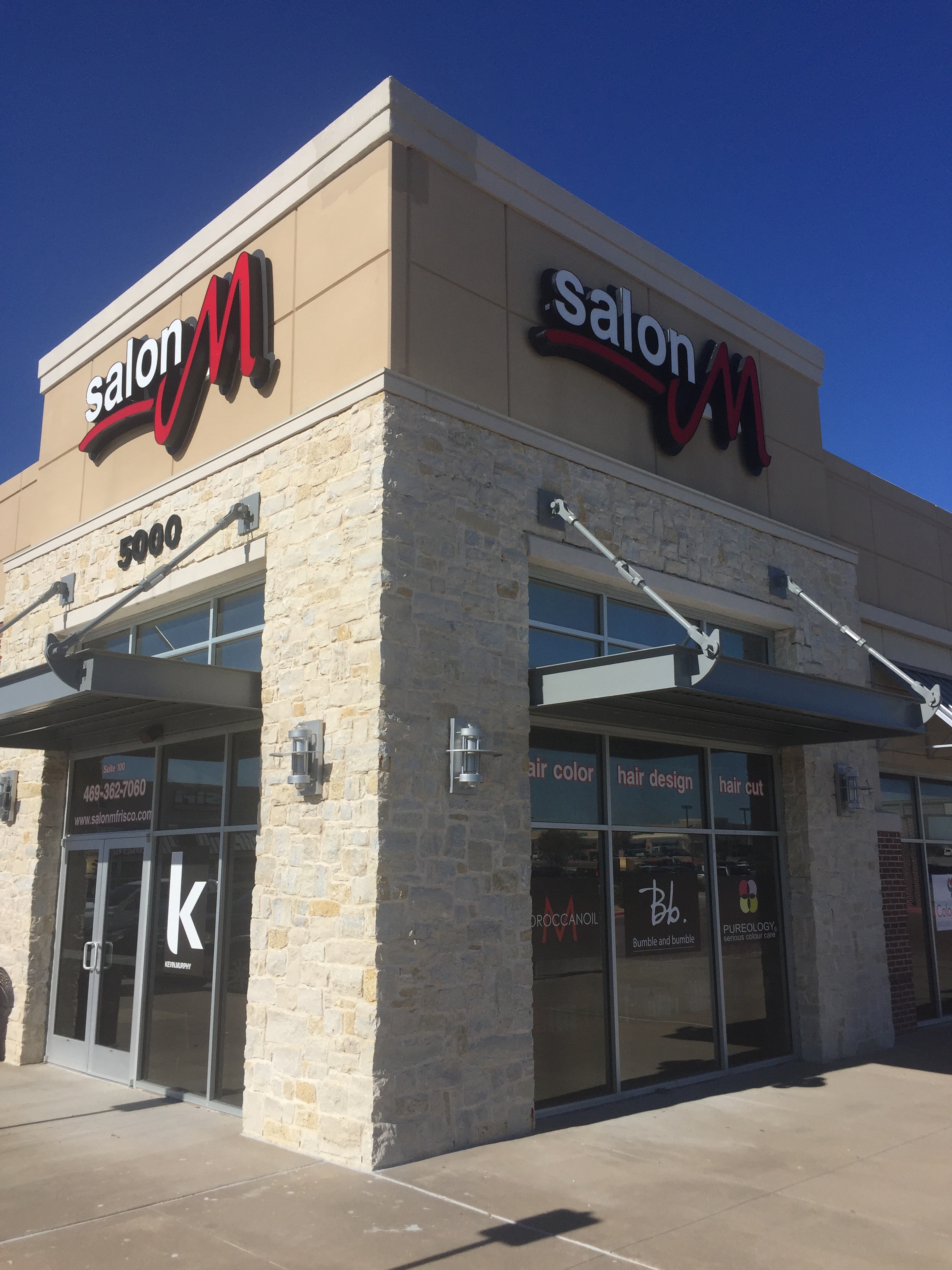 Sierra
Hello, my name is Sierra Gandy and I have been a passionate artist since I was a little kid. Now, my canvasses are my beautiful clients.
Whether I'm blowing out a prom night hairstyle guaranteed to stun her classmates or applying show-stopping bridal makeup, my passion is making sure my clients always leave happy. I can't wait to add you to my list of the many people who have sat in my chair as a client and left it as a friend.
I studied at Paul Mitchell from 2012 to 2013 and specialized in color. Now, with eight years of experience under my belt, I have gone on to teach makeup classes and offer vital services including color correction.
Whether your aim is to look like a magazine model or to blaze your own trail, I will work with you to make sure you leave feeling confident and ready to take on the world.
To schedule with Shelby, please call her or text her at 469-476-8212
[rev_slider alias="products"]